Prevent Flooding with Seamless Rain Gutters in Waco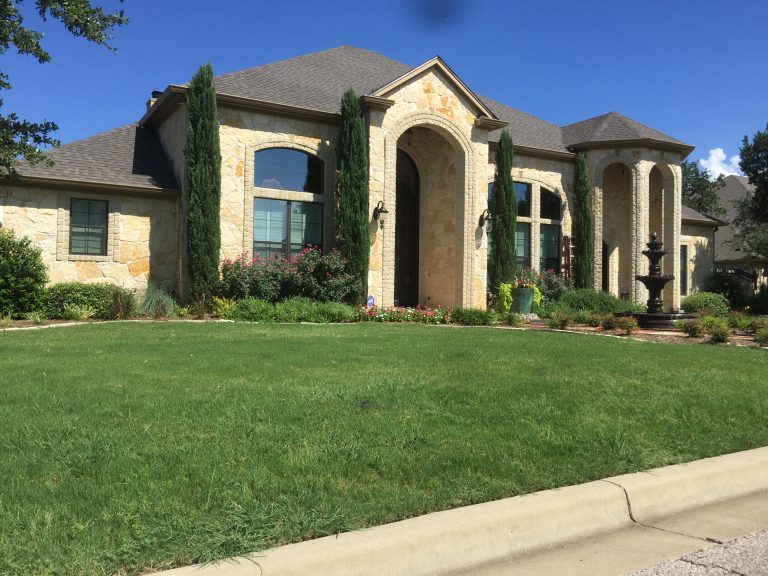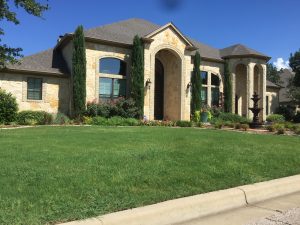 Why Choose Seamless Gutters?
Seamless gutters offer a range of benefits. We've listed them below:
A Neat Look
Seamless gutters offer a consistent appearance that remains unchanged over time. This is because they are made from a single sheet of metal, ensuring that the colors remain consistent throughout the entire length of the gutter. On the other hand, traditional gutters may have sections that vary in color and may age differently, resulting in a less uniform look.

Reduced Maintenance
Traditional gutters often require a lot of maintenance and will need to be replaced more often than a seamless aluminum gutter. Many DIY gutters are made of Vinyl or PVC material, which do not have a long lifespan compared to aluminum. With professional installation by Aqua Werx there should be little to no maintenance. The aluminum used by Aqua Werx also comes with a lifetime warranty through the manufacturer.
Durability
Seamless gutters are made in one continuous and uniform section, without any seams that can potentially leak or buckle as they age. This means you can avoid the risk of leaks and the associated expenses, making seamless gutters a more reliable and cost-effective choice for your home. This feature is why seamless rain gutters are perfect for preventing flooding on your property. With seamless gutters, you can save money on frequent repairs and the expenses associated with fixing water damage. Aqua Werx also offers a 5 year workmanship warranty with their installations to ensure a turn key, hassle free experience.
Improved Aesthetics
Seamless gutters provide a cleaner and more visually appealing look for your home. Since they are custom-made to fit your home's dimensions, seamless gutters offer a seamless and streamlined appearance that complements your property's architectural style. Whether your home has a modern, traditional, or unique design, seamless gutters can be tailored to match and complement the overall aesthetic.
Expert Seamless Gutter Services
Don't let your Texas home's charm suffer when it comes to protecting your investment. Aqua Werx Seamless Gutters has got you covered! We understand the importance of a custom rain gutter system that not only keeps your landscape and exterior intact but also safeguards the very foundation of your home.
Based in Waco, TX, we're a locally owned business that takes pride in serving homeowners across Central Texas, from Dallas/Fort Worth to Austin. At Aqua Werx Seamless Gutters, we're all about delivering top-notch service with a friendly touch. Our team of experts is here to provide you with seamless gutter solutions tailored to your specific needs. Rest easy knowing your gutters are in the hands of professionals who care.
Get a Free Estimate on Seamless Gutters in Waco
If you want to prevent flooding on your property and you're interested in knowing your options for seamless gutters, don't hesitate to reach out to us today. We offer a free estimate on gutter services and will be happy to discuss your options with you. Contact us!