A Complete Guide on Rainwater Harvesting to Prepare for Droughts
February 27, 2023
To prepare for the hot and dry summer season and potential droughts, many homeowners are doing their part to conserve water and practice sustainability through the practice of harvesting rainwater. However, if you're new to the practice and want to learn more about it before investing in a Texas rainwater tank, the experts from Aqua Werx discuss some of the details and benefits of rainwater harvesting systems for you here!
What is Rainwater Harvesting?
As the term implies, rainwater harvesting uses various methods and eco-friendly approaches to gather and store rainwater to be used for watering purposes at a later date, when it's most needed. Although rainwater can be gathered from various sources using different methods, the most common approach is gathering it from rooftops and solid surfaces when it rains. Often, a rainwater tank can be connected to your home or business's gutter system to be easily used to collect water.
What are the Benefits?
There are numerous benefits to harvesting rainwater to prepare for drier seasons including:
You can use the water you harvest for several purposes outside of drinking water, which can significantly reduce your utility bill.
Rainwater is a great option for watering your garden as it does not contain chemicals that can harm your plants.
Rainwater tanks are a dependable way to save water.
Rainwater harvesting can be incredibly useful during water shortages.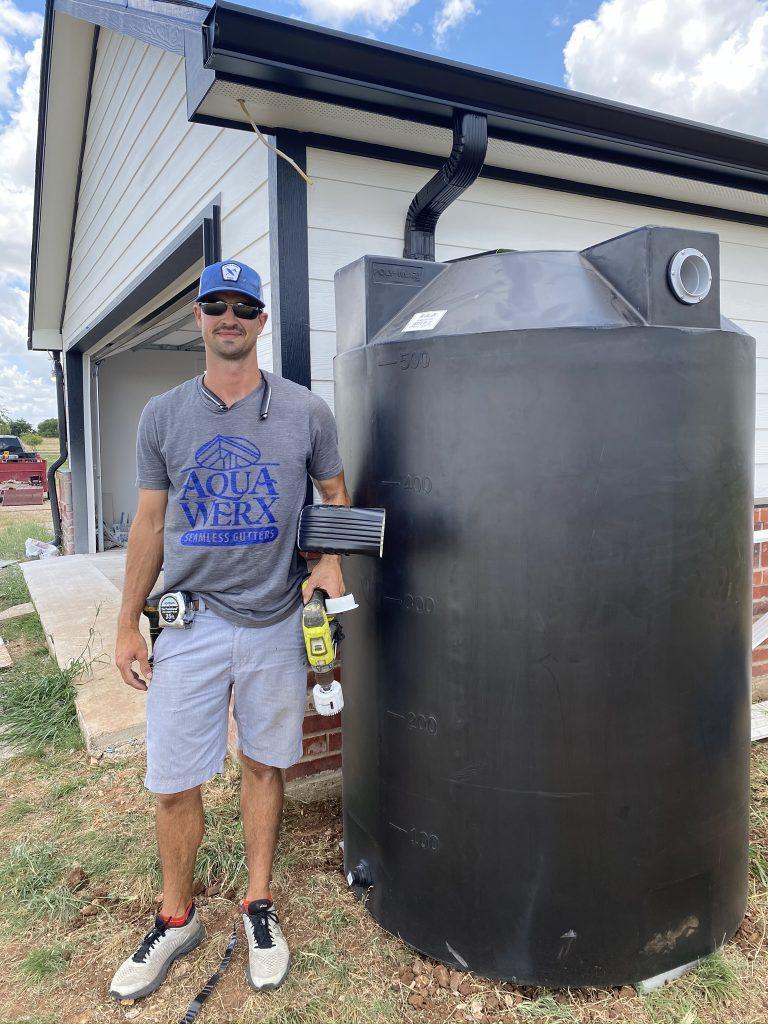 What Should You Consider When It Comes to Rainwater Harvesting?
Before starting a rainwater harvesting system, you should decide if filtration or treatment is necessary to ensure that the collected rainwater is safe to use. Additionally, some areas will have local ordinances and restrictions regarding rainwater harvesting and the installation of rainwater tanks, so be sure that your system follows the regulations in your area.
If you've decided rainwater harvesting is right for you, then you'll need to consider the demand for water that you have, in addition to how you intend to use your stored water. Doing so will make it much easier to decide on the right rainwater tank size, as well as its maintenance needs.
Collecting Rainwater: Ask the professionals
The professionals at Aqua Werx Gutters can make recommendations specific to your needs by:
Determining the best location for the rain tank to maximize efficiency
Identifying the correct size of the rain tank to utilize the water to prevent overflow and waste

Sizing starts at 125 gallon and can go up to 10,000 gallon

Educating the homeowner on various benefits for utilizing the rain water harvesting tanks to help them feel knowledgeable and confident in their investment
Contact us for Texas rainwater tank installation and maintenance!
For those interested in having a rainwater harvesting system installed, give Aqua Werx a call. We will provide you with a free quote on Texas rainwater tanks.