Why Hire Professional Services for Christmas Light Installation?
October 22, 2023
As the holiday season approaches, you're likely already caught up in preparations. Undoubtedly, one of the foremost considerations is your festive decor! When it comes to your lighting decorations, rather than expending undue time and energy, opting for professional assistance is the smarter choice. Professional Christmas light installation services provide you with stunning lighting decor for your property effortlessly and affordably. Aqua Werx goes over several reasons why you should hire our team of professionals.
Excellent Quality Christmas Lights and Installation
Installing Christmas lights on your home's exterior is a lot more work than you think it is. Do you have a more complex job? Leave it to a Christmas light installation expert. Reputable holiday light installation firms exclusively employ high-quality, professional-grade materials for their holiday decorations. When you get professional installation, you reduce the risk of fuse blows and make sure that the installation is done correctly so that you can enjoy the look of your home during the holidays.
At Aqua Werx, we exclusively utilize professional-grade LED lights. We proudly utilize only the highest-quality commercial-grade C9 lights and top-tier LED lighting and wiring on the market.
Reduce the Risk of Injuries
The last thing you want is to get an injury during the holidays. Believe it or not, injury from holiday decorations is a highly common occurrence during this time of the year. In fact, every year, approximately 5,800 people receive medical treatment in hospital emergency rooms for injuries resulting from falls related to holiday decorations.
The harsh weather conditions of the winter make installing Christmas lights on your own incredibly dangerous. It's a safer and smarter option to hire professional Christmas light installation services to install your lights rather than taking on the project yourself.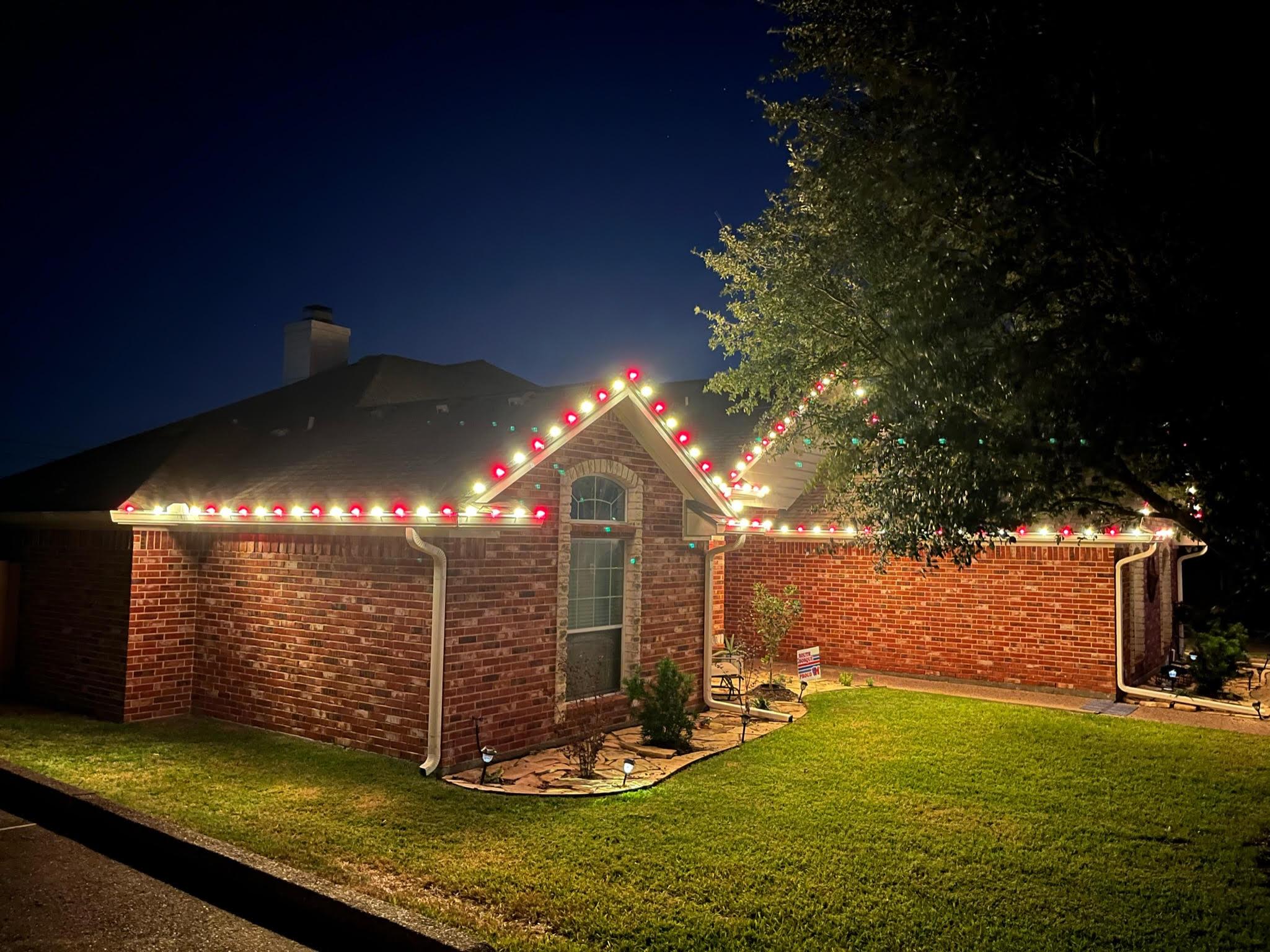 Your Home Will Pop Out Amongst Others in the Neighborhood
If you're looking to adorn your home with attention-grabbing decorations that will make your home stand out in your neighborhood, professional installation services can help you achieve that. Our Waco-based Christmas light decorating company, Christmas Lights by Aqua Werx, offers custom-designed festive lighting that can bring your dream decor to life, all without requiring any of your time or effort. The results? A stunning display of lights that will surely impress your guests during the holidays! Relying on professional displays for Christmas lights adds to the holiday spirit of your neighborhood.
Gets Rid of Storage Hassles
After the holiday season is over, there's no need to concern yourself with the task of dismantling and storing your holiday lights. Professional holiday lighting companies handle not only the takedown of your holiday lighting but also provide secure storage in a suitable facility until they are needed again next year. Within our storage facility, we maintain and prepare your holiday lighting for installation in the upcoming season. Best of all, you don't have to worry about untangling strands the next year!
Get a Head Start and Ask for a Quote on Christmas Light Installation Services Today!
Aqua Werx offers free quotes on our professional Christmas light installation services. Contact us today to get started!