Rainwater Harvesting & Water Conservation Benefits
June 5, 2023
Rainwater harvesting is a sustainable water management practice that offers a wide range of benefits. You can also implement this practice in a variety of ways, whether it's a simple rain barrel or a complex harvesting system for rainwater. Installing Texas rainwater tanks for your home is a great eco-friendly solution that makes it easy to use water without having to rely on municipally treated water.
Here the team from Aqua Werx has collected the biggest benefits of installing a rainwater harvesting system for your house.
Great for the Environment
Looking at ways to be more eco-friendly is often a priority for many people. Installing rainwater barrels for your house is an excellent option for taking advantage of rainwater while drastically reducing your need for municipal water. Reducing your reliance on treated water is beneficial to the environment, especially if you live in an area that's prone to experiencing droughts.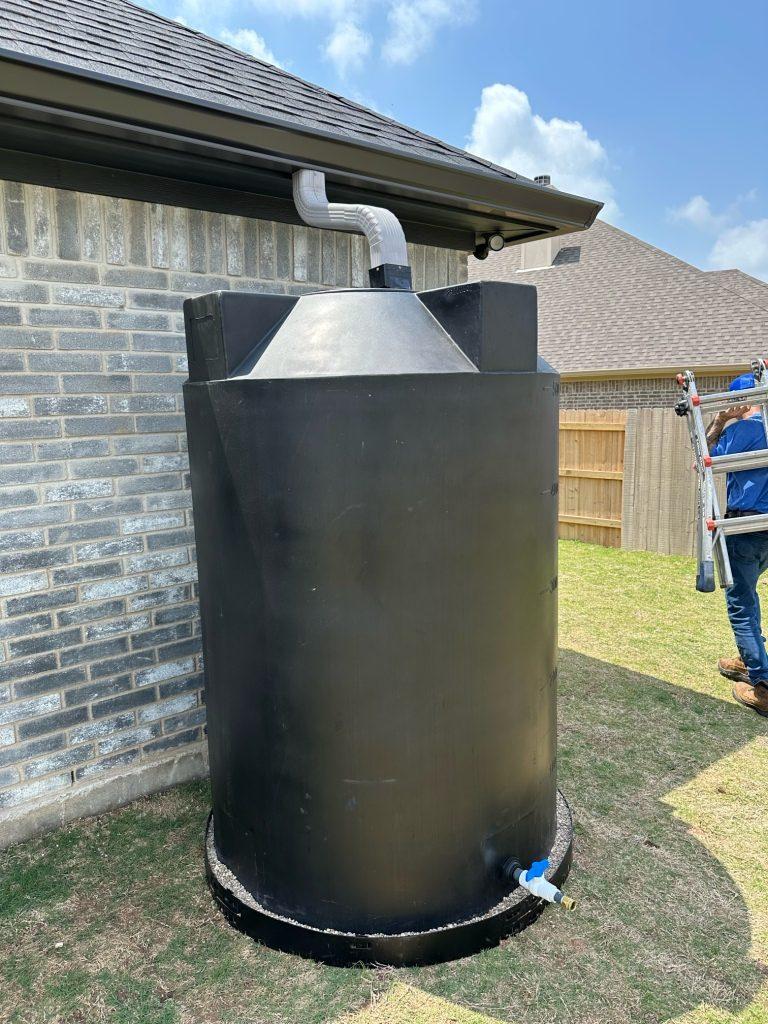 Become Much More Self-Sufficient
Another reason to consider rainwater tanks is that it allows you to be much more self-sufficient. You can use and harvest your own rainwater without having to rely on the city or other options. Being self-sufficient is a great way to give you peace of mind knowing that water is readily available whenever you need to use it.
Reduce Stormwater Runoff
Installing a rainwater tank also helps to decrease the amount of stormwater runoff on your property. Reducing water runoff is especially beneficial in avoiding the contamination of surface water, and it also helps to limit erosion. A professional can easily install rainwater tanks for your home to ensure you experience all of these benefits.
Excellent Water Source for Plants
Rainwater tanks are an excellent source for providing water to plants and your landscape. You don't have to worry about chemicals, which is an excellent way to keep your lawn looking great. You can also save plenty of money on your water bill with rainwater harvesting.
Interested in Texas Rainwater Tanks? Give Aqua Werx a Call!
Aqua Werx offers a variety of sizes of rainwater tanks ranging from 125 gallon to 10,000 gallon and 4 different colors. Our experienced team can help you find the best size tanks for your home while making sure you are well-pleased with the results. We also offer many other services, whether you need leaf guard installation, gutter repair work, seamless gutter installation, and much more.
Contact Aqua Werx online today or call (254) 855-6678 to learn more information about using Texas rainwater tanks for your home.