The Leading Benefits of Seamless Gutters | Aquawerx
August 30, 2021
The Leading Benefits of Seamless Gutters
New gutter installation can seem like a somewhat daunting task, as well as gutter maintenance, but it doesn't have to be. At Aqua Werx gutters, we've helped plenty of businesses and homeowners install high-quality seamless gutters efficiently and effectively. If you've gotten used to traditional gutter systems, you might be wondering what the benefits of a seamless gutter system might hold for you.
When it comes to gutters, there are a variety of different ones to choose from, such as copper, stainless-steel, aluminum, and vinyl gutters. But we're here to tell you why installing seamless gutters on your home or business can be the very best choice!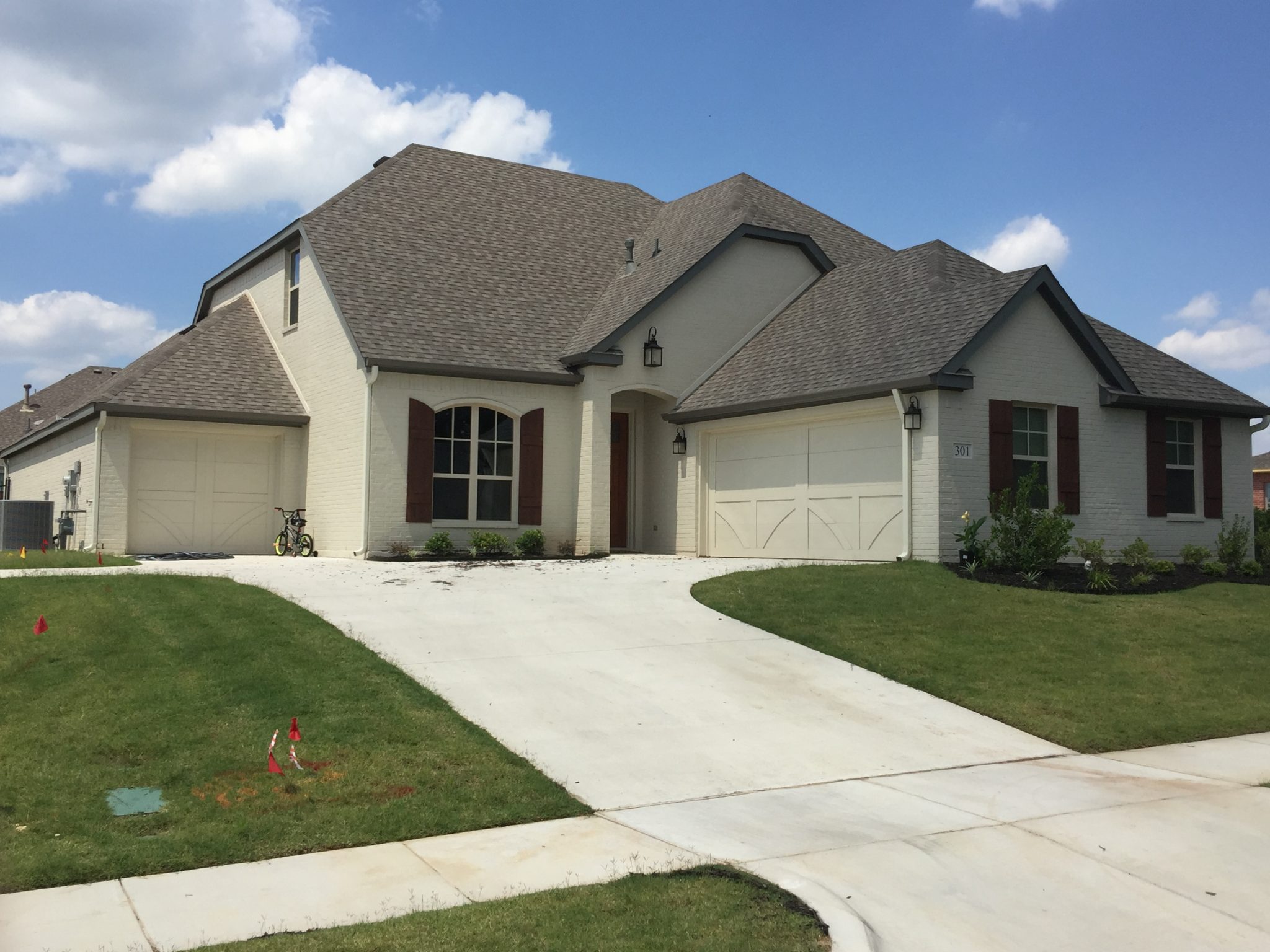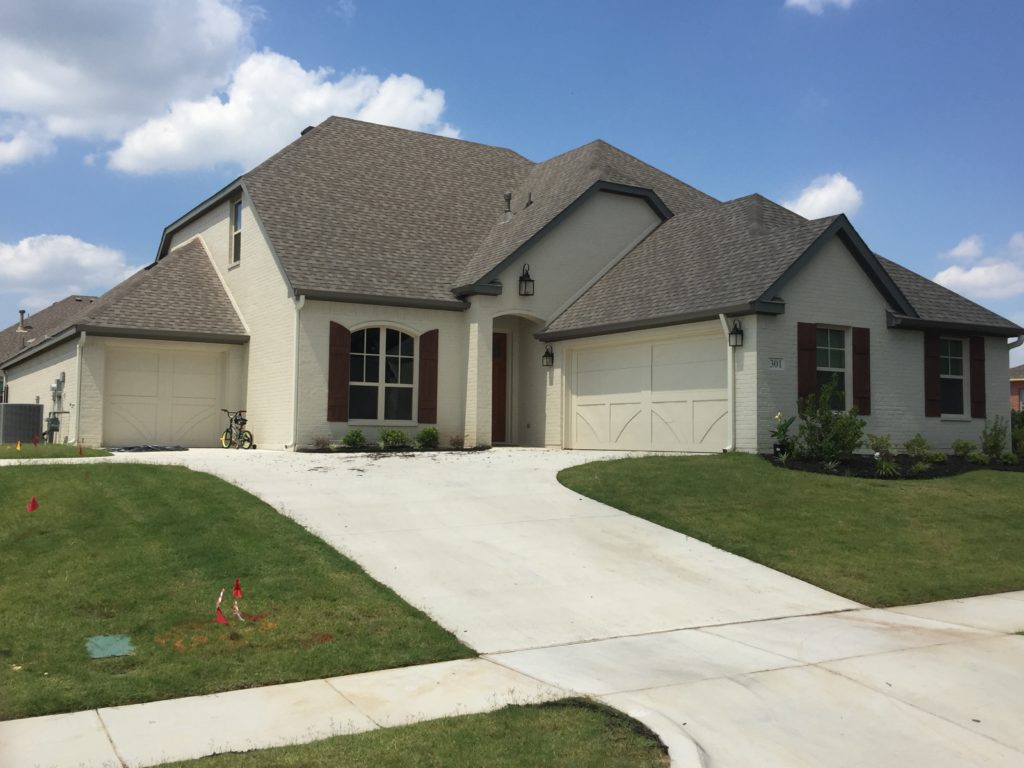 5 Benefits of Seamless Gutters
1.Extensive Options
When it comes to choosing seamless gutters, there are many options available. They come in a large variety of colors, several styles, and can be formed from a variety of materials. It's easy to pick the perfect seamless gutter system for your home's design and aesthetic.
2. Reduced Maintenance
One of the leading benefits of seamless gutter systems is that they offer reduced maintenance when compared to other options. This is because, with seamless gutters, there are no gaps that will rust, leak, or come apart, making maintenance a breeze. Sectional gutters tend to have more clogs, requiring much more time when it comes to cleaning. For those who hate getting up there and cleaning their gutters every season or want to reduce the need for hiring another gutter cleaning company, seamless gutters are the way to go.
3. Easy Installation
Seamless gutters are far easier to install than sectional gutters for a profession gutter crew because they're already fabricated and designed to fit the dimension of your roof line. Cutting and sizing traditional sectional gutters is one of the most time-consuming parts of the process, but since you'll avoid this altogether, you could be paying much less for labor costs during the installation.
4. Better Investment for your Home
Seamless Gutters may cost more initially than a vinyl sectional gutter, but investing in a quality system will prove more cost effective overtime. The seamless aluminum gutters come with up to 40 year warranty on the material and a 5year workmanship warranty through Aqua Werx Gutters. As mentioned above, the reduced maintenance and longevity of the system will help you save money on your seamless gutter installation. Since they're designed to be so durable, reduce leaks, and minimize clogging, you'll be paying far less for maintenance and repairs, which translates to extra money in your pocket.
5. More Aesthetically Pleasing
Seamless gutters look great on any home or business. There are no gaps or unsightly fasteners attached to your roof, which gives your home or business a much more elegant and streamlined look. For those who want a more sophisticated style of gutters, seamless gutters are ideal.
When Should I Replace My Old Gutters?
Are you wondering when it's time for gutter replacement? Although every situation is different, there are some clear signs that your gutter system isn't performing up to par. One of the most telling signs you're in need of a new gutter system is when you frequently have leaks or clogs, as well as water pooling around your foundation. Additionally, peeling paint, and mold and mildew are other signs that your gutters have seen better days.
Also, keep a close eye out for damaged or sagging gutters, which is another sign that they may need to be repaired or replaced.
Maintaining Your Gutters
One of the best ways to get the most out of your gutter system is by performing regular gutter maintenance. You'll need to have them periodically inspected and cleaned to make certain your gutters and downspouts are free of leaves. However, investing in leaf guards can be a great way to reduce the need for cleaning and minimize the chance of clogs. It's recommended you clean your gutters twice a year unless there are overhanging trees above your home or office; in this case, you may need to have them cleaned more frequently.
For those who dread getting up on a ladder, you'll likely feel safer hiring a professional gutter cleaning company like Aquawerx to do the job for you. A professional can also inspect your gutters for any issues that could lead to costly problems down the road.
A Few More Tips Before You Go…
For those DIY experts that want to have a go at cleaning their own gutters, using a leaf blower and hose are some of the best ways to remove gunk like leaves and debris. Just be sure to wear goggles and gloves so you're face, and hands are protected. You may also be able to purchase a gutter cleaning kit that can be connected to a leaf blower or use a garden trowel to scoop the debris out by hand.
While you're up there, removing as much debris like leaves and twigs off of the roof is also a good idea, or else they'll simply wind up in your gutter the next time it rains.
Contact us today for seamless gutters, gutter guards and more!
If you want to reduce the amount of gutter maintenance you have to do each year, Aquawerx would love to talk to you more about the benefits of our seamless gutters. They're available in 5 and 6-inch systems and are custom built on-site. Additionally, we have more than 35 colors for you to choose from, making it easy to find the best ones for your property.
For more about seamless gutters, contact us online today or call (254) 855-6678.