What to Consider When Sizing Your Rainwater Tanks
July 2, 2023
If you're considering installing a rainwater tank in Texas, it's important to make informed decisions to meet your specific needs. The size of your rainwater tank plays a crucial role in maximizing its benefits, and there are various factors to consider. Let's explore the important factors to keep in mind when sizing your rainwater tank. It's always recommended to hire a local company in Texas, such as Aqua Werx, to receive expert advice and guidance.
The Amount of Rain You Can Use
It's important to know how much rainwater you can use to limit the amount that goes to waste. If you leave water sitting still without treating it, it will become stagnant and not pleasant to use. It doesn't make sense to install a large 200-gallon barrel or tank if you're only going to use 15 gallons of water per day.
The Square Footage of Your Roof
To determine the appropriate size for your rain barrel, consider the size of the roof area that directs water into the downspout and fills the barrel. This will help you choose a rain barrel that can effectively capture and store the rainwater from your specific roof size.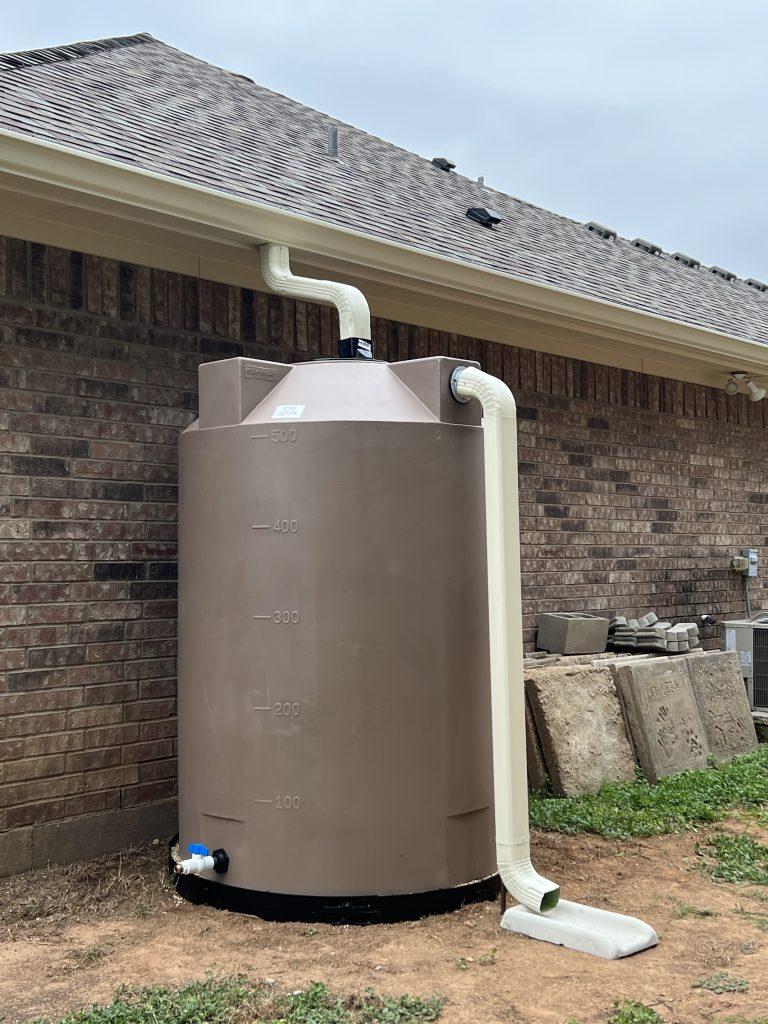 Water Pressure
The water pressure you desire from captured rainwater depends on how you plan to use it. If you need higher water pressure, it's a good idea to elevate the barrel so gravity can help the water flow faster. Keep in mind that water is heavy, weighing about eight pounds per gallon. The larger the tank, the heavier it becomes, making it more suitable to be placed on the ground rather than on an elevated platform.
Hire a Local Company for Rainwater Tank Installation in Texas
You want to ensure that you are hiring a local company to install your rainwater tank. Not only will they have expert knowledge on sizing your rainwater tank correctly and creating an efficient rainwater harvesting system, but they are also within close vicinity of you, allowing for easy contact if necessary. If any issues arise with your rainwater tank, you know you'll be able to reach them locally rather than if you hired an out-of-state contractor.
At Aqua Werx, our experts on rainwater harvesting can install a system that is well-suited for your home and will help you conserve rainwater and prepare for potential droughts in the summer. For professional rainwater tank installation in Texas, contact us today!