Why Gutter Guards are a Better Option than Cleaning
May 31, 2023
Gutter guards are a great choice for homes, and they are available in a wide range of styles. These guards are specifically designed to prevent leaves from clogging up your gutters. Hiring a professional like Aqua Werx for gutter guards and cleaning is a great way to save you time on maintenance while allowing your gutters to work as intended without any obstructions.
Here are some of the biggest benefits of installing gutter guards for your home.
Improved Water Flow
One of the advantages of installing gutter guards is that they can greatly improve water flow. You won't have to constantly worry about blockages that can put additional strain on your gutters. If leaves build up inside your gutter and then get wet from the rain, this can cause the foliage to get heavy and create unwanted weight and water pooling which can affect the longevity and overall function of your gutter system.
Time-Savings
Cleaning out debris from gutters is a time-consuming experience that requires a lot of work. On the other hand, installing gutter guards for your home is a great way to save you a lot of time. If installed correctly, the leaf guards should prevent debris from getting into your gutter, thus eliminating the need for repeated cleanings. You can focus on other activities without having to worry about cleaning your own gutters.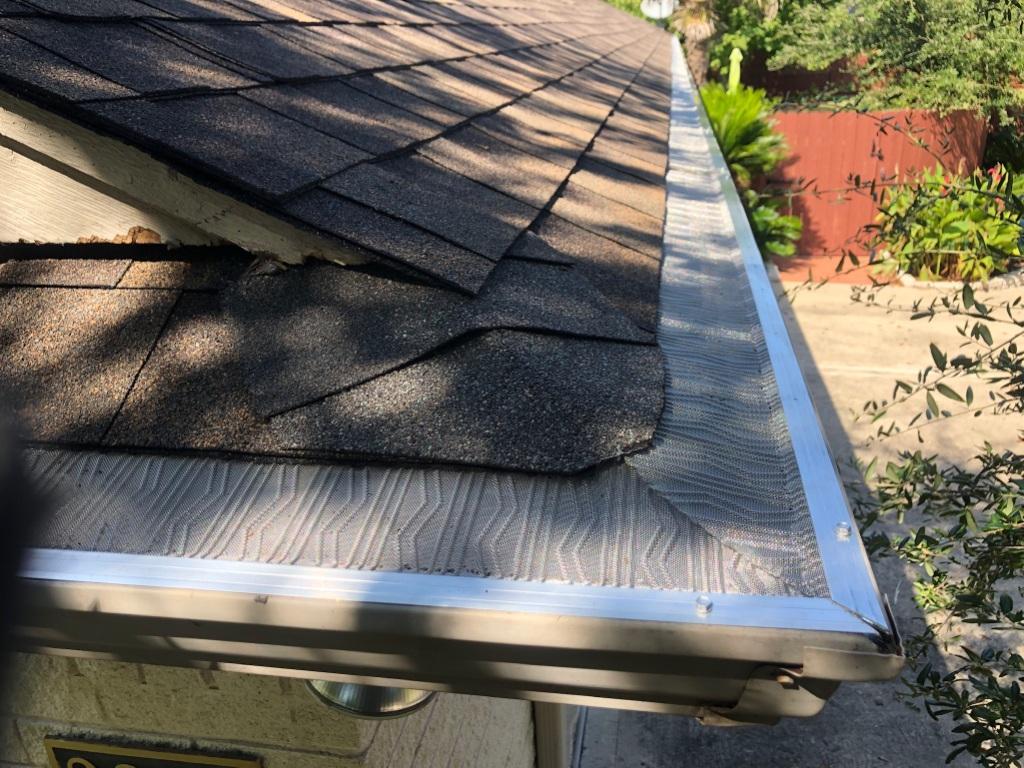 Extended Gutter Lifespan
Installing gutter guards is a sure proof method to protect your gutter system and extend your gutters lifespan. Gutters can create unwanted issues if not taken care of correctly. By installing gutter guards, you are allowing the gutter system to function efficiently thus eliminating possible issues of blockage, water pooling, and improper flow.
Minimize Pests
Gutters are often an attractive place for pests to build their nests. A buildup of leaves and debri can get trapped in the gutters creating a great home for bugs like mosquitos. Installing leaf guards on your home is an excellent way to make it much more difficult for pests to infiltrate your gutters. You will have much greater peace of mind by installing gutter guards to safeguard your home, so that you can enjoy the outdoors.
3 Different Styles Offered
Aqua Werx offers 3 different styles of leaf guard. The most popular choice is a standard metal mesh called EZ Lock that fits most home owners needs. If you find yourself with a lot of trees and small debri such as pine needs then the stainless steel micro mesh called LeafBlaster would be your best option. LeafBlaster comes with a 40 year warranty, which the other leaf guard products do not offer. The last option called Rigid Flow is for home owners that have metal roofs. All options can be found on our website at www.aquawerxgutters.com.
Need Gutter Guards and Cleaning Services? Contact Aqua Werx!
Aqua Werx specializes in leaf guards, gutter cleaning, rain tanks, and other services. Our experienced team can easily install gutter guards for your home. Their innovative design blocks debris and are backed with a 5-year workmanship warranty. Feel free to contact Aqua Werx online today or call (254) 855-6678 to learn more information about our gutter guards and cleaning services!