Why Invest in 6" Seamless Gutters?
December 28, 2022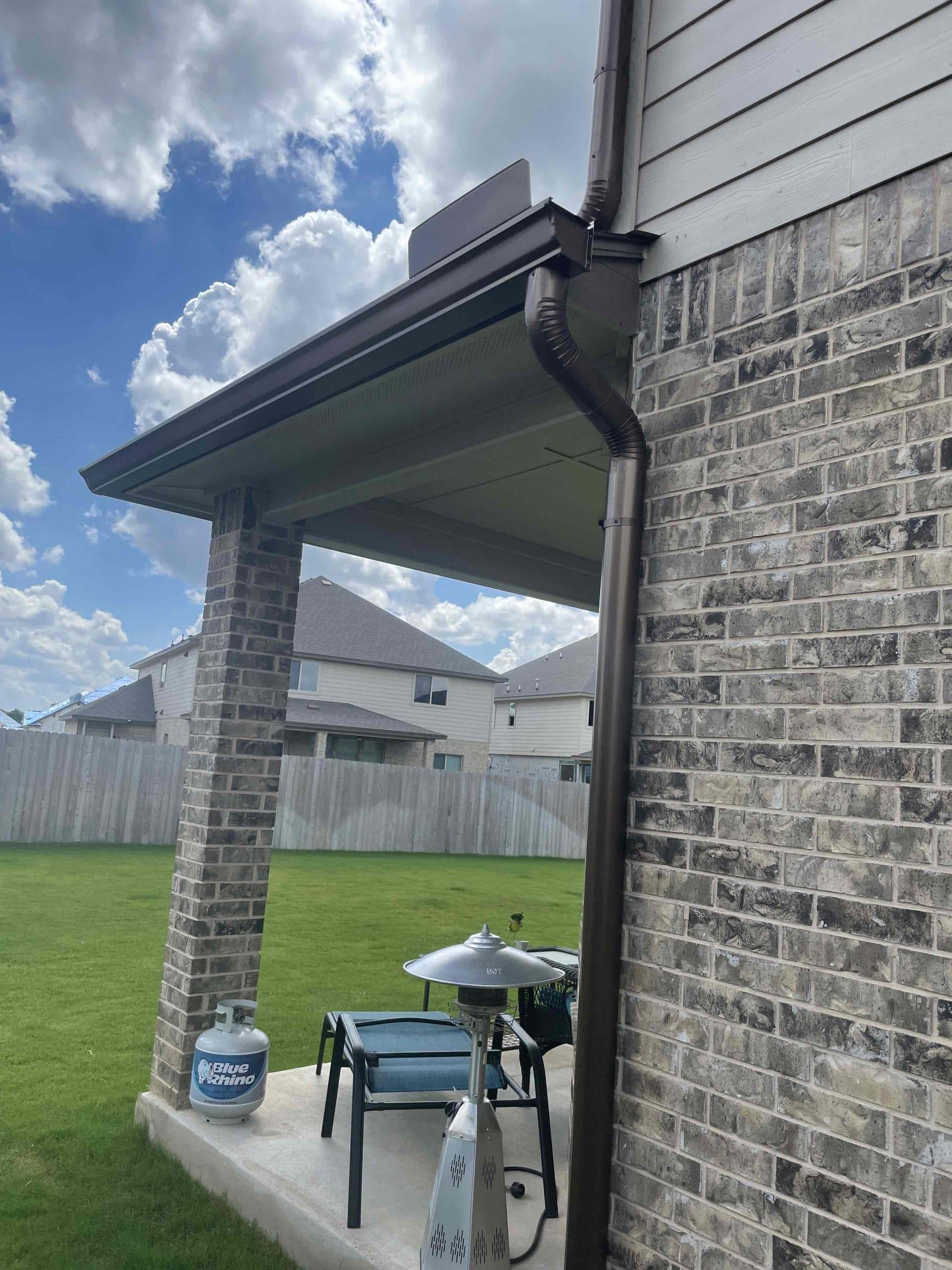 From preventing problems like flooding and soil erosion to amplifying the aesthetics of your home, there is a lot that good gutters can do for you. However, to enjoy all these benefits, it is imperative that you get the 'right' gutters for your home.
Every house is unique, and so are its needs. Thus, when it comes to gutters, there is no one-size-fits-all solution. While installing gutters, you will need to choose between 5-and 6-inch seamless gutters. But how do you know which is the right choice?
Let's take a look at the benefits of choosing 6" seamless gutters.
Good with Heavy Water Flow
Any gutter can work just fine on a regular day, but what happens when there is continuous and heavy rainfall? A smaller gutter will not be enough to efficiently drain off the water and can result in overflows and flooding. A 6″ seamless gutter is known to better capture the water from roofs with a large surface area or steeper pitch.
Fewer Downspouts per Linear Foot
Aesthetics and function play a role in this category. Our homeowners want their gutters to blend in with the exterior of their home, and sometimes downspouts can be an eye sore. 6" gutters typically allow for fewer downspouts needed due to the efficiency of the system. Typically 6" gutters can go up to 40-45ft before requiring a downspout, whereas a 5" gutter would need 2 downspouts for this length of a run. This allows the downspouts to be placed along the corners of the foundation which is recommended for foundation protection from cracks and shifting.
Aesthetic Appeal
Apart from the abundant functional benefits, 6" seamless gutters can also help boost the overall look and style of your home. You can work with a variety of color and design options to give your house an effortless makeover.
Find Reliable Gutter Solutions Today!
Get sturdy and durable 6" seamless gutters at Aqua Werx. Choose from a wide range of color options. Enjoy a FREE quote today!