All You Need to Know About Rain Gutters
December 5, 2022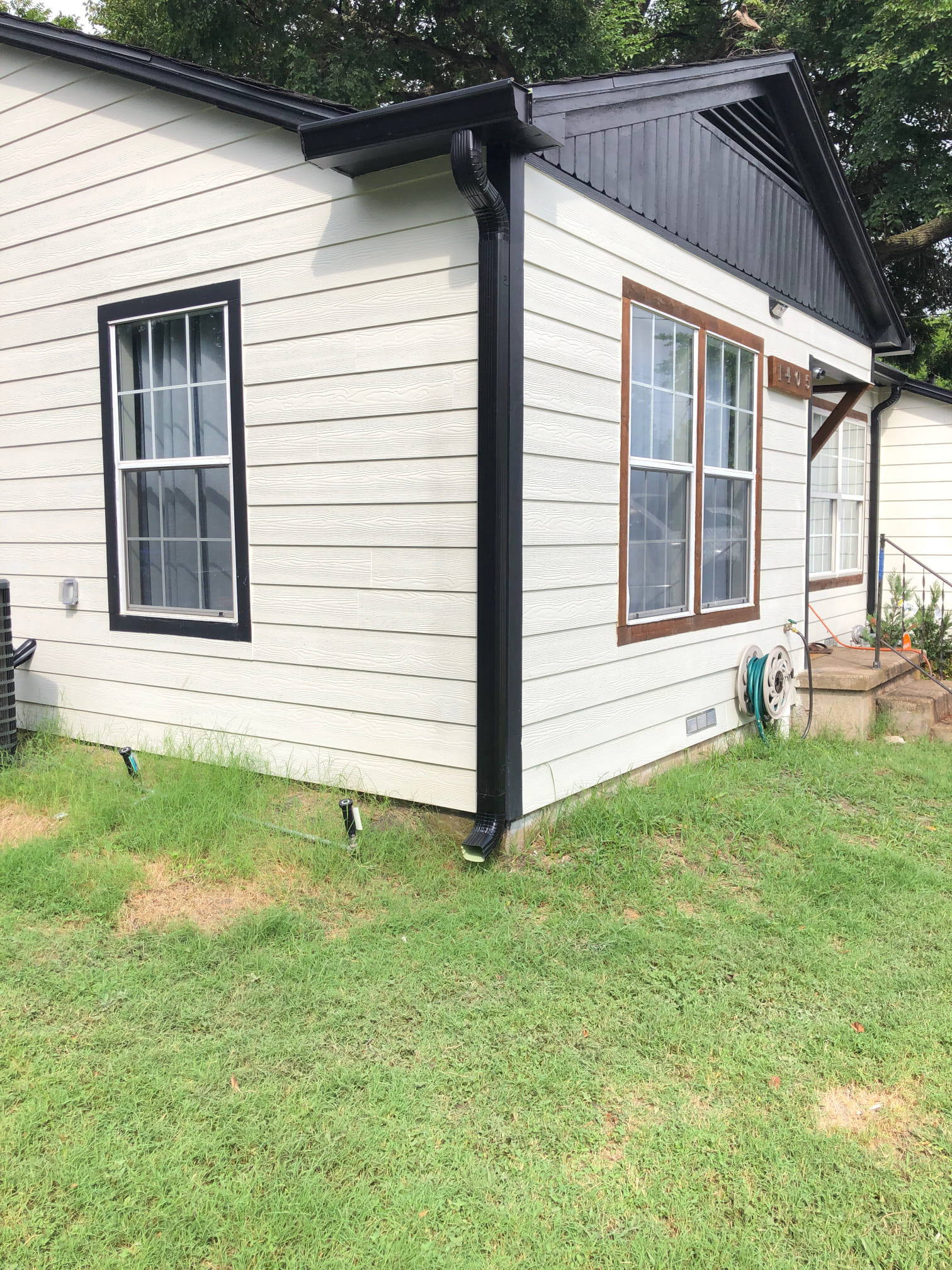 A lot goes into a well-functioning household. From big, noticeable things like your HVAC or plumbing systems to smaller, often overlooked essentials like your drainage system. One such integral part of your house is rain gutters. As a relatively low-maintenance part of your home, they are often off your radar, sometimes even to the point where you forget to clean or repair them.
However, even when you don't remember tending to them, rain gutters serve several essential functions which we've collected for you here!
What Does a RainGutter Do?
Preserves Your Foundation: Constant exposure to water due to seepage and penetration can weaken the foundation of your home. To avoid this, it is important to provide the water with a proper channel to run through. This is where rain gutters come in. By giving the water a path to systematically flow away from your home, they minimize the possibility of foundation damage.
Helps Prevent Erosion: If water is allowed to fall freely from your roof onto the ground, it can lead to soil erosion. Uneven soil results in discolored grass and damaged plants. If you are someone who takes pride in their lawn or garden, you must invest in rain gutters to avoid this type of damage.
Aids Proper Water Management: Water buildup on your roof can cause damage if not dealt with efficiently. Raingutters help provide a structured channel for water to flow through in a place where it can be easily absorbed or drained. If you are someone who wants to indulge in rainwater harvesting, rain gutters can help bring the water directly to the storage tank.
Prevents Wall Damage: In the absence of a proper drainage channel like a gutter, the rainwater on your roof will splash and overflow into your walls and cause water damage or mold infestation. Depending upon the frequency and amount of water, this damage can drum up significant repair bills.
Importance of RainGutter Maintenance
When it comes to water management and disposal, merely installing gutters is not enough. You also have to clean and repair them regularly to ensure that they are functional. Some primary benefits of rain gutter maintenance are:
Preventing Flooding: Malfunctioning or blocked gutters can lead to an overflow of water which can cause spillage. Sometimes, this spilled water may be so much that it ends up entering your home and flooding Additionally, if your home is not dried out professionally, the moisture from the flooding may even lead to mold or mildew in your home, which can cause a range of respiratory diseases and allergies to you and your family.
Pest Infestation: Gutters, especially the ones without gutter guards, are prone to developing an animal or pest infestation, which can spread through the house and cause substantial damage. Inspecting and cleaning rain gutters regularly is imperative to keep such infestations at bay.
Clogged Gutters Can Cause Severe Damage: Being constantly exposed to the extremities of weather and other natural elements takes a toll on the health of your gutters. In these circumstances, it is not uncommon for them to become clogged with dust, debris, fallen leaves, and other things. These blockages restrict the systematic flow of water and may cause overflowing or stagnancy.
Both of these situations lead to a unique problem that will deteriorate your home's health. While overflowing water can end up causing water damage in your house walls or foundation, standing water can cause the roof to rot or become a breeding ground for disease-carrying germs. Therefore, you should clean your gutters at regular intervals.
Longer Lifespan: Even though rain gutters are a relatively durable investment, they can suffer damage and break down before their time in the absence of proper maintenance. By clearing them regularly, you can do away with this possibility and enjoy durable and functional gutters year after year.
Find Top RainGutter Solutions Near You
Aqua Werx offers top-quality, sturdy 5 and 6-inch gutters in Central Texas. Contact us for expert gutter cleaning and installation services. We also provide reliable solutions for rainwater harvesting and more! Our customer-centric approach ensures 100% satisfaction each time.
Experience the Aqua Werx difference yourself and request a FREE quote today!